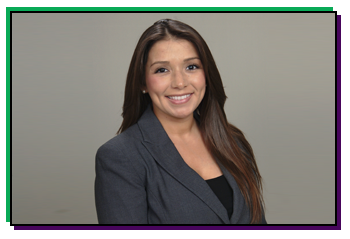 Licensed Professional Counselor
Priscilla C. Cote is a Spanish-speaking Licensed Professional Counselor and National Certified Counselor who was born and raised in the Houston area. She then moved to Lubbock to obtain a Bachelor's (BA) degree in Psychology from Texas Tech University. During her time in Lubbock, Priscilla worked with children and adolescents whose parents suffered from addictions and provided drug prevention education to community schools and juvenile detention programs. Priscilla then moved to New Jersey to obtain her Master's degree (MA) and Education Specialist (EdS) degree from Seton Hall University. While In New Jersey, she gained experience working in a variety of settings that included a therapeutic nursery, an inpatient psychiatric unit, and a community mental health agency that provided outpatient counseling services and in-school services. Priscilla also gained valuable experience doing crisis work and case management with Rutgers Biomedical and Health Sciences (formerly known as University of Medicine and Dentistry of New Jersey).
After marrying her husband, Priscilla moved to Ft. Bragg, North Carolina, while he served in the United States Army, and she became an Employee Assistance Program counselor for the local hospital system. There she worked with health care employees, such as nurses and paramedics, as they navigated through work related stressors. After having two children and managing a household experiencing frequent deployments, Priscilla chose to move to private practice, which would allow for a better work-life balance. While in private practice, Priscilla served both military and civilian families with a variety of diagnoses.
Priscilla is very excited to be back to her roots in the great state of Texas and plans to raise her children in Houston. She still holds a special place in her heart for military families but serves a variety of populations and works with people experiencing many kinds of stressors.